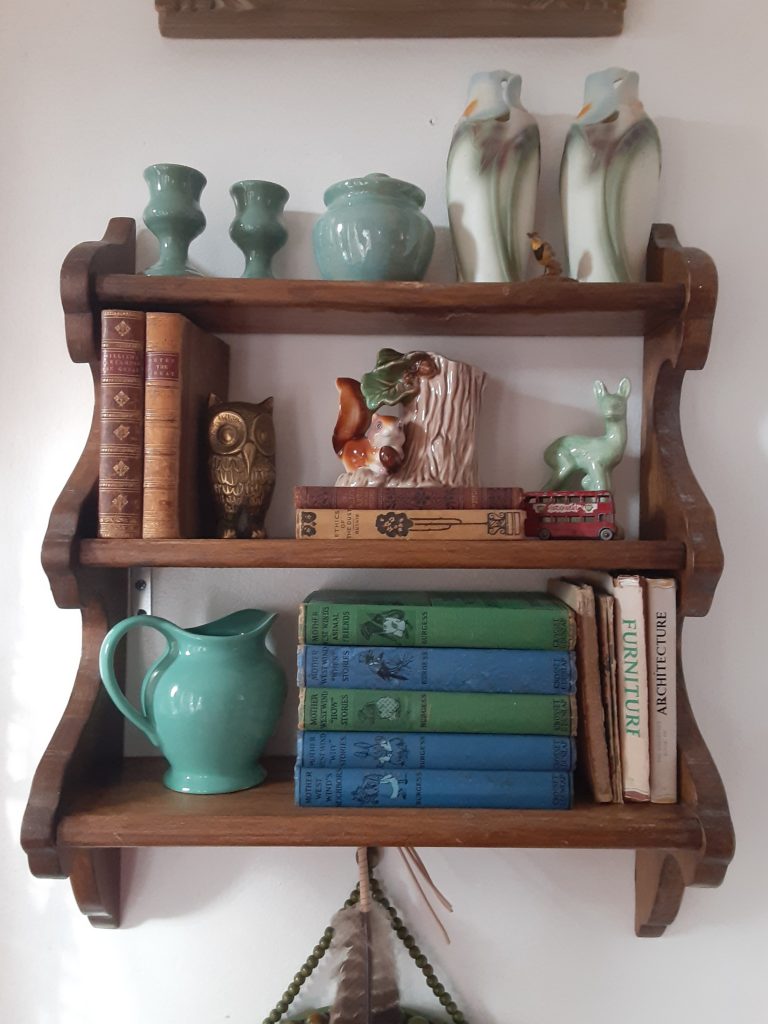 Working with words means one spends quite a lot of time turning them over and moving them around, fitting and refitting them together like stones in a wall. Thinking is a cerebral, iterative process that lends itself, oddly enough, to physical motion. Years ago in grad school, I used to write for an hour early in the morning before showering, and tease out ideas while shampooing my hair. While biking downtown to teach, I map out lectures between traffic lights, sometimes becoming so preoccupied that I'll forget to turn down Yonge toward campus. I've done a lot of writing on trains, and out in the woods, and down along the lake. If I am not moving while writing, ideally there will be other things in motion: a river eddying around rocks, trees twisting in a wind, snow falling fast and slantwise.
A pandemic is a study in stasis, and after a year spent working from home there have had to be accommodations. After months spent livestreaming lectures from my office I've abandoned that space, opening up my laptop in the living room, or in the sitting room on the third floor, or even at an old secretary desk in the spare bedroom. In each room I'll work for a while before getting up to check the fridge, or look out a window, or check the mail. A neighbour comes out of her house. The recycling bins need bringing back in. Hoisted by cherry pickers, city crews are trimming street trees. A cat wants out. A cat wants in.
In the house, winter light illuminates the undersides of things, and so I get up to look. This wooden shelf, hung in a corner by the bay window, glows between snow squalls in the pewter afternoon light. There is a story to every piece here. The shelf itself I found discarded at curbside around the corner five or six years ago. It is handmade, probably a project piece made from instructions in a DIY magazine published not long after the War. The sage-coloured candlesticks, jam pot, carved wooden bird and vases are from my mother.
I bought the two leather-bound books on the middle shelf for a dollar each at an Eastern Ontario yard sale many years ago: one (published in 1829), is a life of Alexander the Great; the other (dated a decade later) a life of Peter the Great (the volume on Alexander the Great has a folio-sized fold-out map of the Middle East and Central Asia). I found the brass owl and squirrel figurine on the shelf at Value Village. The two books lying on their sides are fascinating. The first, John Ruskin's Ethics of the Dust: Ten lectures to Little Housewives on the Elements of Crystallization, is a Socratic-voiced manual of geology, minerology … and metaphysics. Ruskin was a leading Victorian thinker who was influenced by Darwin and very much interested in education (including the education of women) and independent thought. The other volume, The Blind Farmer and his Children, is a nineteenth century 'improving' novel originally published in 1817 (my copy "awarded to William Meikle as a prize for regular attendance," by teacher Agnes Morrison on 27 June 1872). Ethics of the Dust was a gift from my mother; I found The Blind Farmer and His Children among her books after she died. The green china deer came from the Leslieville Flea; the double-decker bus from an eastern Ontario flea market.
On the bottom shelf are my Mother West Wind books from childhood, some little books I like to look at (The Observer's Book of Furniture, The Observer's Book of Architecture, two 'Mr. Cuthbert's' gardening guides from the early 1950s, and A Flower Fairy Alphabet.), and a small green pitcher I spotted on the shelf a year ago at Value Village and left there, regretting the decision as soon as we left the store. A week later it was still there, and came home with me.
I look upon these treasures, illuminated in the pewter light. The snow squall ends, the light shifts. It's time to return to work.