Yesterday afternoon the sky cleared after a week of intense humidity ended by 12 hours of excellent, soaking rain. The sky turned that saturated blue of mid-century memory, and fluffy white clouds sailed across it, borne on the sort of breeze that billows washing on the line. By evening there was a hint of cool in the air. The sunset had a late-summer quality: oranges instead of reds; a skein of cirrus cloud instead of blue fading, ever so slowly, to purple. At dusk the crickets started up their chorus, as they do every year at the end of July, and around me I felt summer begin to grow long in the tooth. It was a good night for sleeping.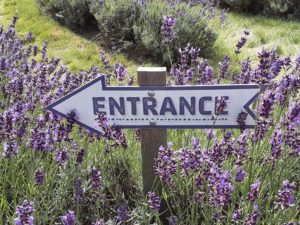 Just over a week ago I spent a few precious days visiting my closest friend and her husband in Northumberland County. We've known each other for more than 25 years, after meeting at graduate school, and share many things in common, from cultural background to family history to intellectual outlook to a shared love of barbecue-flavoured potato chips from Giant Tiger. After two days spent visiting our usual haunts up-country, including Laveanne's gorgeous lavender fields just north of Port Hope, Rice Lake and the inimitable Rhino's at Bewdley, Millbrook (where we always stop in at the delightful consignment store The Joneses), we retired to her sunporch, where my friend (who has lived and worked in very hot as well as sub-Arctic places) mused that one of the reasons we appreciate summer so much in Canada is because winter is so long.
We sat there and sighed, and looked out at her beautiful garden, and considered whether the potatoes were ready to dig, because nothing epitomizes those low-angled days of late summer more than a feed of new potatoes, boiled and smashed and served with butter and salt.
Back home in Toronto, I pulled fat tomatoes from the vine and snipped hot peppers and picked the last (well: almost the last) of the raspberries. I pulled the first of the garlic (good bulbs, not huge but the biggest I've grown yet) and hung them to dry and thought: it is the beginning of the harvest season. My herbs are due for a second cutting. I ran my fingers across the lemon verbena and realized: it is almost time to make jelly.
This morning the air is cool; the light pale. A merlin—a lady hawk, my neighbour calls it—swoops aggressively over the cedars with a staccato screech, hoping to flush small birds from the branches. I feel protective of the robins, who sound the alarm before regrouping and checking in with one another. Too soon the robins will begin to travel south, until one day in late September I will realize it has been a while since I last heard—or saw—one.
And I am just sitting here, typing, for the pleasure of feeling my fingers on the keyboard. No big thoughts here (I have several draft posts of those), apart from a growing conviction that every hour spent writing a blog post is a better use of time than scrolling social media. Yesterday afternoon, while doing research on a salad set of apple-shaped glass dishes I had picked up at Value Village, I happened across several blog posts (all dated five or six years ago; none of the blogs had updated since about 2018) and felt a deep sense of loss. Less than a decade ago, the internet 'out here' was a vastly richer and more open space, before social media platforms sucked the life out of it, absorbing nearly all public conversations into their maw and distorting discourse until it became almost unrecognisable. Online research itself has been flattened, as material that was once searchable has been sucked into proprietary platforms and search results themselves narrowed increasingly by algorithms spitting out results according to their whims. And then there is the disturbing problem of social media sites and search giants alike explicitly quashing news content.
Oops: no longer just typing. Deep breath.
Back to typing.
Those apple-shaped dishes I bought the other day are, it turns out, from Ravenhead's 'Siesta' line and date to the 1970s. The Siesta line was reportedly created by noted glass designer Alexander Hardie (under John Clappison) in 1973; Ravenhead was a well-known UK-based glass company. Weirdly, the images I am able to find online all show these dishes in clear or amber glass, while mine are a sunny yellow.
As summer grows long in the tooth, I am looking forward to using these dishes to serve out a harvest-themed salad (something with apples, nuts, cranberries, arugula and goat cheese, perhaps) in our shortly-to-be-renovated dining room, about which more anon.
And now, as the day warms (it is past eight o'clock, and the sun is cresting the cedars), I must shower and dress, and walk the cats, and find time to row, and tend to the day's doings.
*
Afternoon update: I pulled the rest of the garlic, and made what may be this season's final pick of raspberries. In a little while I'll do a second cutting of herbs.
The sun is bright, the breeze is fresh, and I am soaking up every moment of peace.